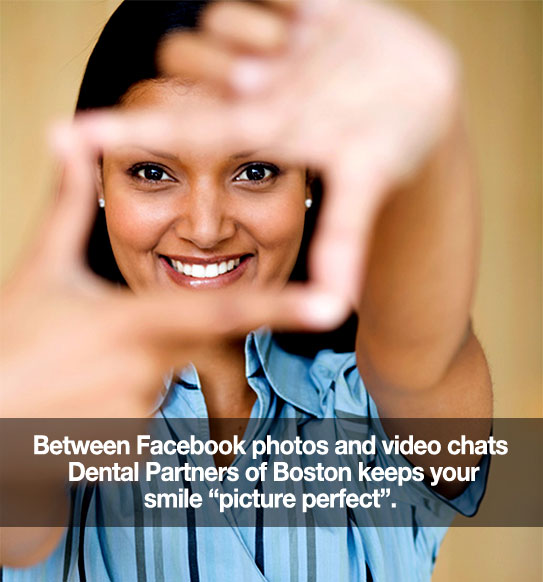 YOU MAY NOT BE A celebrity, but between Facebook profile pictures, video chats, and your friends' phones snapping high-resolution images every time you're out, it's handy to know how to be picture-perfect at the drop of a hat.
How can our team help with that? Well, think about how important your smile is. A study by Wrigley found that a smile actually makes you more attractive than makeup does.
The Healthy Smile Campaign's Smile Study
For the study, a series of pictures were taken. Each woman was photographed four times:
Smiling, with makeup
Smiling, without makeup
Not smiling, with makeup
Not smiling, without makeup
Over 1000 test subjects throughout the UK were asked to judge the attractiveness of these pictures. The results? About 70% of people (men AND women) believe that a smile makes women more attractive than makeup does.
So, do you want great pictures? Be proud of your smile!
Our Tips For A Photogenic Smile
Smile only 3/4 of the way. This keeps you from showing a lot of gums and having too-squinty eyes.
Check your posture—never slouch or crane your neck forward.
Ask us what you can do to improve your smile!
We offer great options for cosmetic procedures, reconstructive work, and maintenance. From a full smile makeover using veneers or Invisalign, to small adjustments with whitening and crowns, our team can make sure that your smile is at its best. Check out our services and ask us about how we can help you.
Share your camera-ready smiles with us. Add us on Facebook and show us a picture!
Thanks for being our valued patients and friends!