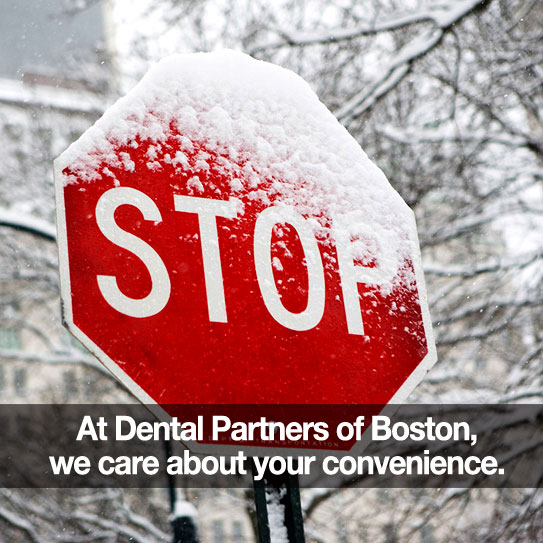 YOUR CONVENIENCE MATTERS TO US. That's why our team of general dentists and specialists at Dental Partners of Boston (including our cosmetic and restorative dentists) work in the same practice—so your dental needs can be met by a competent team, in one convenient location.
Our Multi-Specialty Team Can Help!
We have dentists representing eight specialties, as well as a team of experienced dental technicians, hygienists and staff who attend to your every dental need. Whether it's dental implants, teeth whitening, or adult orthodontics, our team has you covered. We'll work together to create a healthy, natural, beautiful smile for you.
On Top Of Convenience, You Can Expect:
Quality comprehensive and cosmetic dentistry
State-of-the-art technology in our cosmetic dental work
Gentle dentistry
A comfortable, spa-like environment
A caring and highly competent professional team of Boston dentists
We Look Forward to Seeing/Meeting You
Contact us to set up an appointment or a consultation at our Boston office. If you're looking for a new dentist and would like to take a look at our facility, let us know. We'd love to meet you!
Thanks for trusting our team with your oral health!