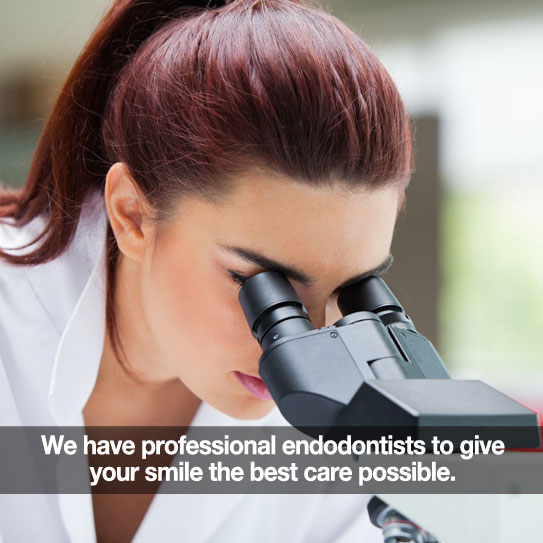 ENDODONTICS IS A SPECIAL area of dentistry that focuses on the root, pulp and tissue around the roots of the teeth. At Dental Partners of Boston we have excellent endodontists on our staff. Our endodontists have years of experience. They stay up to date on the latest treatments and technologies, which enables them to give the best care possible to our valued patients.
Our Endodontists Are Highly Experienced
Our endodontists are all trained in a number of microscope-assisted endodontic procedures, including root canals. The microscopes help the doctors by magnifying the area and giving us the best view possible. The microscope improves the accuracy of the surgical incisions and allows the endodontist to use smaller instruments. Smaller instruments cause less trauma to the soft tissue. This means better, faster healing for the patient. Microscope procedures also decrease the chance of necessary secondary procedures.
Choose A Specialist For Your Needs
Endodontist are specialists focusing on the pulp and root of the tooth. This allows them to gain years of experience and become highly efficient at performing procedures. By using advanced tools, we can provide our patients with the very best that modern dentistry has to offer.
Thank you for trusting Dental Partners of Boston with your dental health. We strive to give you the best care possible. If you have any questions about endodontics feel free to contact us!