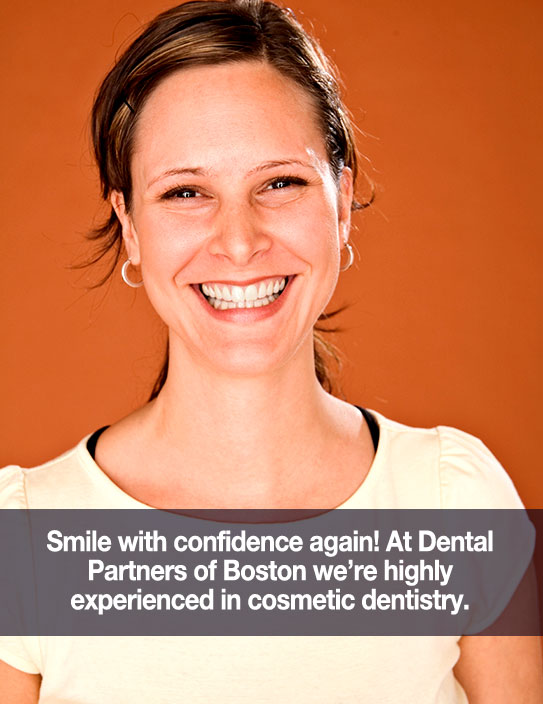 HAVING A SMILE YOU ARE PROUD OF CAN DO MUCH MORE than make you feel beautiful. In fact, smiling has been proven to boost immune systems, change moods, relieve stress, lower blood pressure, and even bring success. However, some people don't feel comfortable flashing their smiles to passersby all day long when they are burdened with discolored, crowded, aging, and/or crooked teeth. That's where Dental Partners of Boston comes into play.
Our highly skilled dentists excel in the art and science of stunning full mouth reconstruction. Their discerning eyes can bring you the smile you've always dreamed of through treatments such as porcelain veneers, laser teeth whitening, invisalign clear braces, dental implants, bonding, and/or crowns. The combination of our doctor's exceptional skills and our top-of-the-line dental technologies will leave you with a superior, natural-looking smile and a proper bite that you will be anxious to share with the world! 
No need to worry about visiting a million dentists to fix your smile—all of our dentists and specialists work in the same practice, giving you the convenience of one-stop dentistry and coordinated care.
So, if your teeth have been neglected over the years, or are badly crooked and/or stained, request a consultation with one of our experienced dentists. It's time to restore your teeth and bring back your bright smile! 
Oh, and don't forget to join us on Facebook to stay updated with everything going on in our practice!