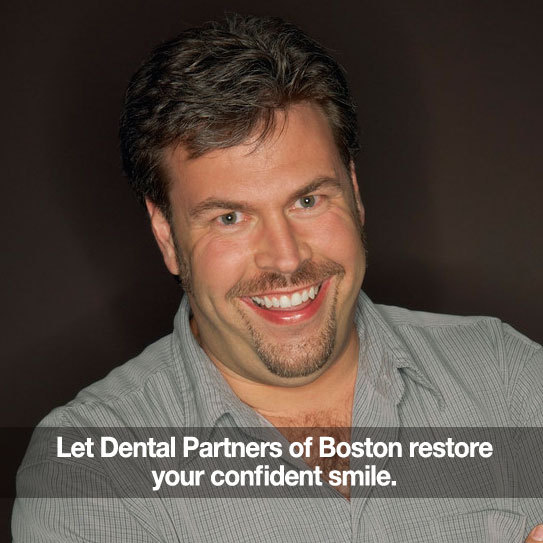 IF YOU HAVE a damaged or seriously decayed tooth it can affect the health and appearance of your smile. The good news is, all-porcelain dental crowns from Dental Partners of Boston can help restore your smile.
5 Benefits Of All Porcelain Crowns
Aesthetically pleasing. Because the shape, type, and color of porcelain crowns can be made to perfectly match your smile, they look natural and beautiful. And they're stain resistant!
Improved functionality. Porcelain crowns cover damaged teeth and can restore biting and chewing capabilities.
Comfortable. Porcelain crowns can be molded to comfortably fit your bite and smile AND they feel like real teeth!
Durable and protective. Porcelain crowns are strong and long lasting and can cover and protect damaged teeth.
Improved Confidence. Because porcelain crowns look and feel real, you can feel confident in showing them off to your family, friends, and co-workers. Just don't be surprised when they compliment you on your smile!
All-Porcelain Dental Crowns Add Beauty To Your Smile!
At Dental Partners of Boston we are skilled at crafting comfortable, beautiful, long-lasting dental crowns! If you have a misshaped, misaligned, discolored, or cracked tooth, our porcelain crowns can help! Call us today to set up an appointment. You no longer have an excuse to hide your smile!
Thank you for being our valued patient!