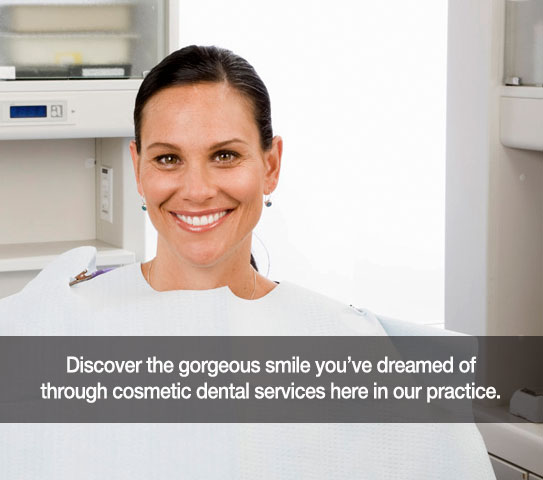 LET'S FACE IT… We're not all super excited about the way our genetics have made our smiles look. It's understandable. Add to that the wear and tear that naturally takes place over the years and many of us end up with a smile that's less-than-appreciated. That's where cosmetic dentistry from our doctors here at Dental Partners of Boston in Boston can make a difference.
Cosmetic dentistry, also often called "smile design", includes many different procedures used to improve the look (and functionality) of your smile. Teeth whitening, porcelain veneers and dental implants are just a few of the treatments our experienced, friendly team provides.
Smile design is both art and science. Our doctors utilize artistic skills, leading-edge techniques, and today's modern materials—combined with an eye for aesthetic appeal to create smiles that our patients display with pride. Because we strive for perfection in every service we offer, our cosmetic dentistry options are no different. Your complete satisfaction with, and confidence in your new smile is our highest priority.
Studies show that one of the easiest, least invasive things you can do to improve your self confidence is invest in your smile. Do you remember ABC's Extreme Makeover show several years ago? Many times when makeover recipients were asked, "What is the one thing you did that made the biggest difference in the way you feel about yourself?" they replied "My smile makeover."
OK…  We know that few of us can look like the movie stars in this video, but think of the self confidence you could have if you loved your smile!
Custom-designed cosmetic dentistry procedures are tailored to your needs after an initial consultation with one of our doctors. Learn more about what we can do for you—and your drop-dead gorgeous smile that awaits!