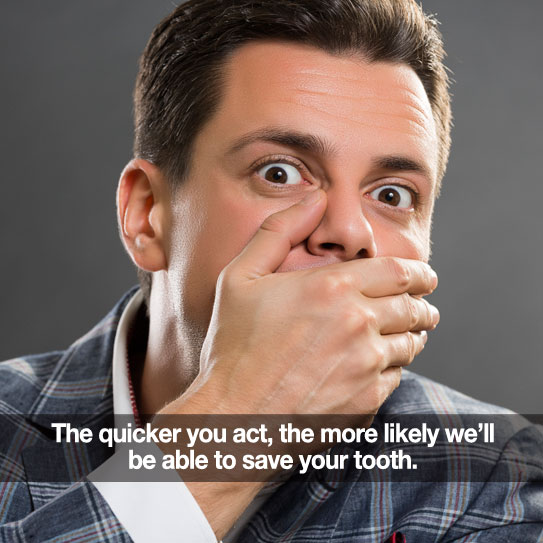 WHEN'S THE RIGHT TIME to learn what to do with a knocked-out tooth? BEFORE a tooth gets knocked out, of course! Here at Dental Partners of Boston we want to help you be prepared if you ever have to face a dental emergency, so read on for some simple instructions.
Tips For Your Dental Emergencies:
Here are a few tips that will help minimize the damage until you can come in to see us.
Knocked Out Teeth
If you get a knocked out permanent tooth, make sure to keep it moist at all times. If possible try and put the tooth back in its socket. If that doesn't work, keep the tooth in between your cheek and gums or in milk. Knocked out teeth have the best chance of being saved if you are seen by a dentist within the hour.
Cracked Or Chipped Tooth
Rinse out your mouth with warm water to clean out your mouth. Put an ice bag or cold compress to your face near the area of the tooth to keep the swelling down. Save any pieces and try to see your dentist as soon as possible.
Broken Hardware
Whether it is a broken crown or filling, it is important to come see us as soon as possible. If you have lost a filling you can place some sugar-free gum over the tooth until your appointment (sugary gum will cause pain). If you have a broken crown, try and see if you can get the crown back over the tooth until you can come see us.
We Do What We Can To Accommodate Emergencies
These tips will help minimize the damage but the most important thing is to call your dentist right away. If you have an emergency when our offices are closed, we'll forward your call either to your personal dentist, or our doctor on-call. We'll be able to give you the necessary treatment to restore your smile. If you have any questions about what do during any type of dental emergency feel free to contact us!