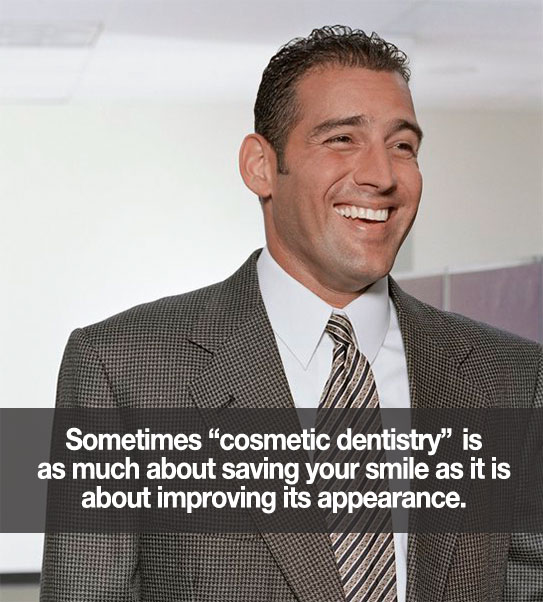 WHEN MOST PEOPLE HEAR THE WORDS "COSMETIC DENTISTRY" they automatically associate it with smile design, tooth whitening and dental reconstruction. However, here at Dental Partners Of Boston we like to remind our patients and friends that cosmetic dentistry often does much more than affect your appearance—it can also improve your health and save your smile! Dental Crowns can not only fix the appearance of a tooth, but also restore it to its original shape—providing added strength and stability to your entire mouth.
You may have the general impression that creating and placing a cosmetic crown is a more involved process than simply filling a tooth, but both seem to have the same general effect, right? Well, not really. There are actually quite a few differences between the two. So, why is it that in some cases a dental crown may be a better option than a traditional filling?
Added strength: Cosmetic Crowns cup over and encase your entire tooth, making them much more durable and protective than fillings.
True to the natural shape of your teeth: Crowns are fabricated in a dental laboratory where skilled artisans/technicians can visualize and examine all aspects of your bite, creating a precise fit.
Some fillings can actually weaken a tooth: Dental fillings, especially large ones, can have a weakening effect on a tooth because they rely on a tooth's remaining structure to hold and support them.
Crowns provide more protection for damaged teeth: Fillings are typically recommended for minor cavities and decay. If you are victim to cracks and chips in your teeth, dental crowns may be a much more reliable and realistic solution.
We hope that helps you better understand the differences between crowns and fillings. If you suspect that a dental crown may be helpful for you in restoring a problem tooth, set up a consultation with any of our doctors today. We would love to help you determine what the best solution is for you.
Oh, and one more important note…We appreciate the trust you place in our practice and in our recommendations. We deeply value that trust, and never make any treatment recommendation that isn't in your very best interest. If there is ever anything about a recommendation that you don't completely understand, don't hesitate to say something. We love answering your questions.
Also, take a moment to Like us on Facebook to stay connected with Dental Partners Of Boston and learn about our promotions and offers. We look forward to connecting with you there!