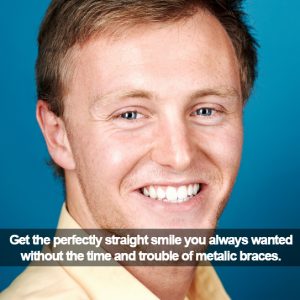 Many adults are unhappy with the alignment of their teeth, but if you are like most adults, you might not be able to imagine yourself with a mouth full of wire braces. However, braces today are a lot better than they were twenty years ago. Here are two reasons you shouldn't be nervous about adult braces:
1: Braces Are Better Than Ever Before
When most people think of braces, they imagine headgear, loads of dark silver wire, and neon rubber bands. However, braces have evolved over the years, and most people are pleasantly surprised with their new orthodontic appliances. Here are a few ways braces have changed:
Smaller Brackets: Modern brackets are smaller, flatter, smoother, and stronger than they were in the good old days. In addition to staying strong throughout the course of your treatment, the thinner profile makes braces more comfortable and less prone to accumulating food grime.
Dental Cement: While older brackets were attached to teeth with a thick metal band, brackets these days are attached with a minuscule amount of invisible dental cement.
Band-Free Designs: Some dentists even use self-litigating braces, which don't require unsightly rubber bands. Instead, these braces use tiny metal clips that blend in with the surrounding wires.
Before you rule out braces, take the time to check out a new set in real life. Here in our office, we have a photo gallery of orthodontic patients so that you can see real-life examples.
2: You Have Other Options
If you still can't wrap your mind around traditional braces, don't despair. Our dentists offer a huge range of alternative orthodontic care options, including:
Behind-The-Teeth Braces: If you want straighter teeth without all those wires, ask your dentist if they can place them on the backsides of your teeth.
Appliances: For people with mild alignment issues, straightening things out might be as easy as wearing a retainer overnight. Orthodontic appliances can be used to bring down rogue canines, correct buck teeth, and even close gaps.
Invisalign: At the Dental Partners of Boston, we also offer advanced Invisalign braces, which straighten your teeth with a range of clear, hard plastic retainers.
If you think that you could benefit from braces, make an appointment with the Dental Partners of Boston today. By coming in for a consultation, we can discuss your options, and let you know what to expect from your treatment.