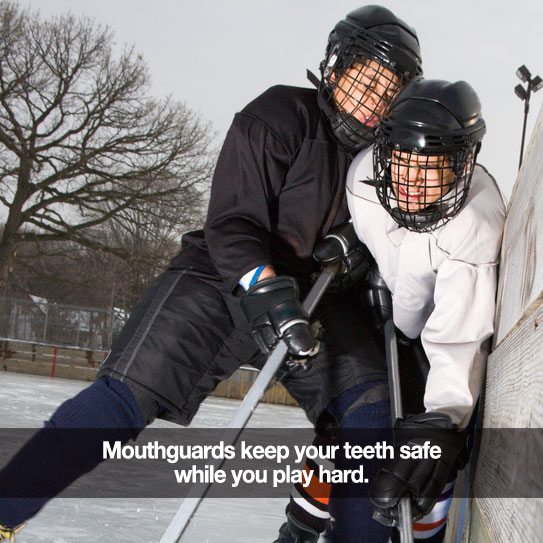 DID YOU KNOW THAT 5 million teeth are knocked out each year in sporting activities? Here at Dental Partners of Boston we've seen the results of those accidents. Repairs to your smile can be time-consuming, inconvenient, and expensive. So we want to help you prevent those unexpected accidents. An excellent way to do this is by wearing a mouth guard while playing sports.
Studies have shown that custom mouth guards (meaning they are fitted specifically to your mouth) can reduce the chance of dental injuries up to 99%.
Sports Cause Dental Injuries
The American Dental Association states that approximately 200,000 suffer dental injuries while playing sports each year. These injuries include:
A fractured tooth
Dislodgment of teeth
Damage to previous dental work such as crowns, veneers, bridges, braces and dental implants.
Get A Mouth Guard You Actually Like To Wear
Mouth guards have a reputation of being bulky, smelly and uncomfortable. If you come to us, however, we can make a custom mouthguard that will be comfortable, tasteless, resilient, tear resistant and will minimally impede breathing and speaking. We take great pride in helping the athletes of Boston.
Your Visit Will Be Easy
Getting a mouth guard is really easy. All you have to do is call and make an appointment. Your appointment will be simple and painless. You won't need x-rays or a dental exam so no drugs or tools will be used. It will be a quick, straightforward visit.
It is important to protect your teeth while doing the activities you love. Let us help you protect your smile and stay safe as you play the sports you enjoy.