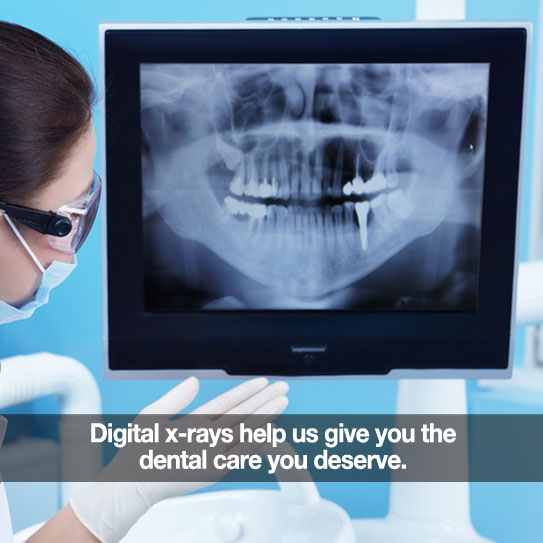 HERE AT DENTAL PARTNERS OF BOSTON, we care about your oral health, and your overall health too. That's why we use digital dental x-rays.
Digital X-Rays Help Us Provide Better Care
Concerned about the level of radiation you're exposed to by dental x-rays? Well, digital x-rays cut your exposure to radiation by 50%.
There are other benefits, too. Digital x-rays provide clearer images of your teeth. This allows us to diagnose and treat your teeth better. The x-rays are also instantaneous so we can immediately pull up the results and talk about them with you. In the digital format, it's also much easier to share images with other specialists to coordinate your treatment.
Why Do You Need Dental X-Rays?
Dental x-rays are used to find and diagnose different dental conditions. Some of the conditions x-rays help address are:
Cavities
Dental implant placement
Root canals
Tooth removal
We Use The Best Technology For Your Health And Convenience
By using digital x-rays we can give you the best dental treatment possible while giving you the safest environment possible. If you are pregnant we suggest you wait to have your dental x-rays until after you have your baby. However if an x-ray is absolutely necessary we will provide the proper protection for you and your baby. Our first concern is always your best health.
Thank you for trusting us with your dental health.