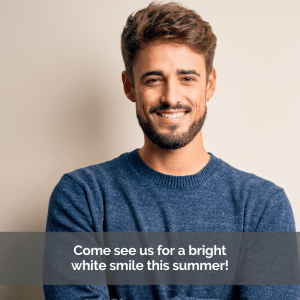 Have you ever considered how you can improve the look of your teeth? There are many whitening toothpastes and mainstream products in supermarkets and drug stores that are designed to help you to lighten and whiten the color of your teeth, but the best thing that you can do is invest in teeth whitening Boston instead. Whether your teeth are discolored from food or drink, or they have changed over time due to lack of care, you deserve to have the brightest, whitest possible smile. Discolored teeth can knock your confidence, and while you may love the way your eyes sparkle when you smile, you really want to love the way in which you smile, too!
The good news is that you don't need a commercial fix for your discolored teeth – you need a professional one, and with teeth whitening Boston, you can get exactly that. Whether you want to stand up and give speeches, you want to smile for photographs or you simply want to feel more confident when you speak, teeth whitening can give you that boost to your confidence you need. As a provider of professional teeth whitening Boston, we see a range of patients everyday who are looking for that smile makeover, and you could be one of them.
Why choose teeth whitening at Dental Partners of Boston
You deserve the best, so here are some of the reasons you should consider having your teeth whitened professionally over choosing a commercial option.
Fast results: At-home options for teeth whitening are often slow. You can get a faster, more defined result when you choose professional teeth whitening. You can opt for a professional service and see results quickly that will last you for longer. You can even walk out with a brighter smile, and the results are fantastic!
Personal care: When your teeth are looked after by a professional dentist, you have care that is tailored to your teeth. Given that everyone has different teeth, you should choose a method of teeth whitening that is catered just for you. With a professional teeth whitening expert, that's exactly what you can get! A professional will ensure that your teeth are whiter and that the coloring across them all is even and gorgeous.
Results that last: Not only will results be fast, they will last you a very long time. When you visit a dentist, they use tools and whitening equipment that will ensure long-lasting results. With a commercial manufacture, you will end up buying kits over and over again, which will mean that you're spending more money for results that don't last.
Protecting your dental health: With professional teeth whitening Boston, you will have fewer chemicals used on your teeth. The dentist is 100% sure of the chemicals going into your mouth, but you can't be that sure when you choose an at-home whitening option. With a professional dentist, you can be assured that the whitening solutions won't risk your dental health in the same way that home whitening kits can. Never put anything into your mouth or on your teeth if you don't know what's in it!
As experts in dental care, Dental Partners of Boston are able to care for the health and longevity of your teeth and your whitening solutions. If you want the best for your smile, contact us today!