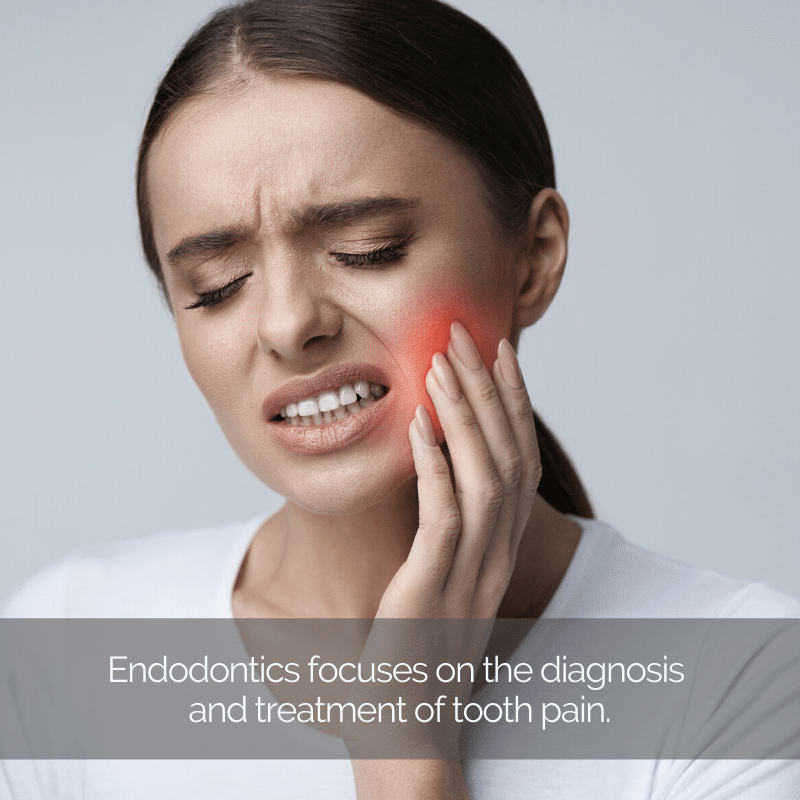 As is the case with any other field of healthcare, dentistry can be split into many different categories. Endodontics is a specialty that only 3% of professional dentists are qualified in. but what does an endodontist actually do, and how can endodontics support you in the bid to gain greater control of your oral health?
What is endodontics?
Endodontics is a specialty that only 3% of professional dentists are qualified in. It focuses on the successful diagnosis and treatment of tooth pain. In many cases, it will cover root canal treatments alongside other practices to save severely damaged teeth that would ordinarily need to be removed. 
Treatments under the umbrella of endodontics use cutting-edge technologies and advanced equipment such as specialized dental microscopes to save teeth. Digital radiographs and 3-D imaging can be used to support strategic planning while dental dams can be used to protect the adjacent teeth and other parts of the mouth.
What separates an endodontist from a normal dentist?
Endodontists are dentists too, but rather than taking a generic approach to dentistry, they specialize in pain diagnoses and treatments. The main difference between them and other professionals, is that they have completed a minimum of two years extra training and education on top of what is required of a generic dentist.
This type of specialist also boasts excellent precision while a deeper understanding of pain management allows them to complete exact and complicated procedures. In addition to pain management during the treatment itself, their support extends to the healing processes to stop infection and inflammation.
As specialists in their field, endodontists can complete over 100 root canal treatments each month, enabling them to provide the very best care. For restorative works that target the appearance and function of severely damaged teeth, their work is truly special.
When are endodontics needed?
Endodontics do not cover general dentistry tasks such as cleaning, scaling, and fillings. They are focused almost exclusively on root canal treatments, which is why you may still need to visit a general dentist to keep your oral health in great condition.
However, there are several warning signs and symptoms that suggest an endodontist will be required to get your teeth back to full health. The most common issues are:
Tooth pain

General discomfort

Sensitivity to cold or hot liquids

Tooth injuries

Tenderness when chewing

Inflammation and gum tenderness
If any of those issues surface, it's likely that endodontics will be the most suitable solution for you. Crucially, you need to act quickly to prevent further damage, get quick pain relief, and put yourself in the best position to gain long-term comfort.
To find out more and book your appointment today, please give us a call.