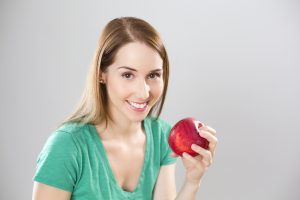 At Dental Partners of Boston, we strive to provide high-quality dental services at the individual level. We work to create an environment where each one of our patients gets personalized care. Our team will listen to your needs and work with you to provide the dental care and procedures you need. We know that you deserve to be treated with respect and to have your concerns listened to.
Part of what we do here is provide our patients with education on good oral hygiene habits and findings in the dental health sciences. This education is important because the mouth-body connection when it comes to healthcare is strong. Having good oral hygiene can lead to many positive impacts on other aspects of your health while having dental health problems can lead to negative impacts on your health.
Oral hygiene is an important part of overall health. Here is how:
Having good dental health can lower your risk of disease. Some of the diseases linked to poor oral hygiene are heart disease, diabetes, and arthritis.
This is because infections in the mouth can lead to and spread to other parts of the body. Having good dental health habits can prevent these infections. Keep in mind, it is important to have healthy habits overall including a good diet and exercise if you want to prevent issues and serious health problems like heart disease.
Healthy diet can also be an important part of a good oral hygiene.
It is important to avoid excess sugar and to have a healthy, balanced diet. Excess sugar can lead to bacteria surviving longer in the mouth. This can cause tooth decay. We highly recommend cutting down on sugary foods, especially on sugary drinks that can be very damaging.
Getting regular dental checkups can lead to early detection of some health issues.
Since some disease show up in the mouth first, it is important to maintain regular dental visits. Periodontal disease is linked to heart disease, diabetes, and oral cancer. If you come visit Dental Partners of Boston, we can screen for periodontal disease.

Schedule an appointment with us.
Keep your mouth healthy and your smile bright by scheduling an appoint with the team at Dental partners of Boston. We can screen and look for periodontal disease along with many other oral health issues.