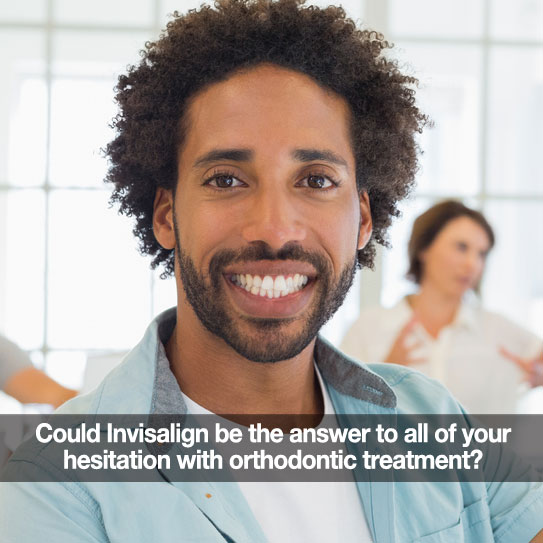 EVERYONE WANTS A SMILE they can be proud of. But many people hesitate to take that step and begin orthodontic treatment.
Well, we can't blame you. It's a big decision. We've noticed that for many adults, the biggest impediment is the thought of sentencing themselves to brace-face-status for months or even years.
Invisalign Provides The Perfect Alternative
Here at Dental Partners of Boston, we treat numerous adults who are seeking a healthier, more beautiful and balanced smile. That's why we're a Preferred Provider of Invisalign, since 2011.
You can trust us for well-planned treatment, and stunning results.
How You'll Benefit From Orthodontic Treatment
Your personal dental hygiene is easier. Without crowding, gaps, and misalignment, your teeth are cleaner, preventing gum disease and tooth decay.
A balanced bite prevents TMD in the future; that includes headaches, grinding teeth at night, and uneven wear on your teeth.
With a smile that you're proud of, you project confidence and inspire trust. You'll find it handy in your love life, your professional prospects, and your personal wellbeing.
Why Choose Invisalign?
The aligners are virtually invisible, so no covering up your smile.
They're also smooth and comfortable, unlike the wires and brackets that can drive you crazy.
You'll need less visits to our office, since all you have to do is switch out the trays every few weeks.
The Time Is Now
Don't put it off any longer. You'll be so grateful that you took the plunge and embarked on this transformation.
Call us to set up your consultation! And if you have any friends who are curious about orthodontic treatment, pass on this message!
Thanks for your trust in our practice.