Dental implants are all ove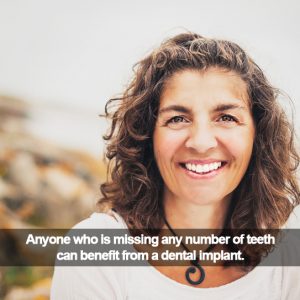 r the news. You probably see advertisements for them in printed media, online, and on television. Here are some amazing facts about dental implants that you probably didn't know.
Talk To Your Orthodontist About Dental Implants
Your dentist can refer you to an orthodontist about the dental implant process, right here in our Boston office. Generally, it takes a few months and a three-phase approach to get dental implants installed. Here is generally how the process works:
Your orthodontist will meet with you about setting up a treatment plan.
You will get CT scans and other images taken that will be fitted to a computer-aided design program, making sure that your new implants will compliment your existing jawline.
Your orthodontist will install the root, the abutment, and a resin-based crown, giving you teeth that will last a lifetime.
Dental Implants are Affordable
Many people shy away from dental implants because they are afraid that their insurance won't cover the cost. Dental implants, in the long run, can save a lot of money. One dental implant can be used as a critical anchor for a bridge treatment if you can't afford a whole compliment of dental implants. The market is also as such that you can shop around, finding the best price from a qualified dentist. Ultimately, dental implants will reduce your need for future dental maintenance, other than checkup visits.
Who Can Use Dental Implants?
Anyone who is missing any number of teeth can benefit from a dental implant. Here are some facts and figures about missing teeth in the United States:
More than 35 million people in America don't have any teeth.
175 million people in America are missing at least one tooth.
69% of Americans, age 35-44, are missing at least one tooth.
25% of Americans over 74 are missing all of their natural teeth.
Most of these adults can benefit from a high-tech dental implant. If you are among them, please call our office today to set up an consultation with one of our doctors.