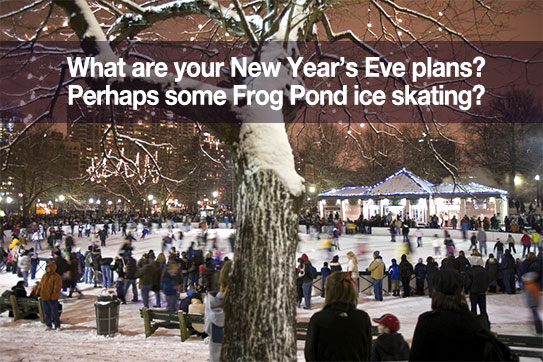 HARD TO BELIEVE IT IS REALLY DECEMBER 28TH, isn't it!? The holiday season is fast coming to an end, and we will soon find ourselves engulfed in the arms of a brand new year. Can you believe it's already time to usher in 2012!?
Here at our practice we love the days leading up to January 1. This is the time when people from various cultures embrace family, love, new beginnings, and honorable resolutions. With the last week of December comes an eagerness to reflect upon last year's mistakes and put those faults behind us. Ambition and passion can be found everywhere you turn.
We couldn't be more excited to start this new year off with a bang! If there's one thing we don't want to change about 2011, it's providing you with the best service possible! Thank you for the trust you place in us here at Dental Partners of Boston. Your smiling faces are what make us even more excited for 2012. We promise you'll always be in the best of hands.
Please be careful not to crack any nuts with your teeth, or use your jaw to open a celebratory bottle! Use your better judgement, stay safe this week, and take care of your teeth! We look forward to helping you keep 2012 orally healthy and cavity-free! 
There are few places as unforgettable as Boston on New Year's Eve. So, whether you choose to go see the ice skating show at Frog Pond, or dance all night at one of Boston's finest clubs, we hope you have an incredible evening!
What are your New Year's Eve plans and resolutions?? Feel free to share on our Facebook Page or in the comments section below!
See you in the new year!
The year's end is neither an end nor a beginning, but a going on, with all the wisdom that experience can instill in us.  ~Hal Borland