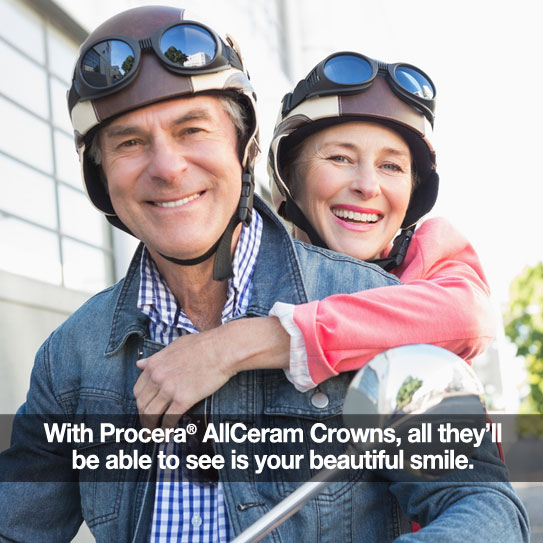 HERE AT DENTAL PARTNERS OF BOSTON we want to offer the very best in technology and services to our patients. Patients often come in seeking dental crowns that do not have any metal or alloys in them. We are one of the few practices that offers Procera® AllCeram Crowns, a tooth-colored crown free from any metal or alloy.
Dental Crowns Protect Teeth From Further Damage
Dental crowns are used to fix misaligned, discolored, and misshapen teeth. They cover and protect damaged teeth from further damage while helping maintain the integrity of the rest of your teeth. Getting a crown is a simple process. We will x-ray your teeth, correctly size and color the crown, and then place the crown and cement it into place.
Procera® AllCeram Crowns Are An Ideal Option
Procera® AllCeram Crowns are made of a dense sintered ceramic, which is very strong. Other crowns may be more noticeable because of the presence of metal. Procera® mimics the translucency of teeth, allowing it to blend in with your natural teeth. Procera® uses a bio compatible material, minimizing the risk of an allergic reaction.
Do You Have Any Questions?
If you would like to know more about Procera® AllCeram Crowns, please contact us. Whether you need a new crown for a damaged tooth, or you would like to replace your old metal crowns, we can help you get it sorted out quickly.
Thank you for being our valued patients and friends!