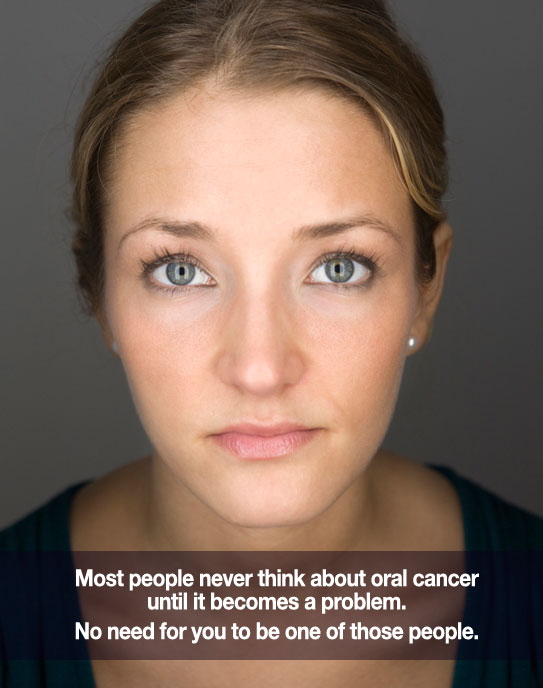 THAT'S RIGHT—THIS UPCOMING MONTH HIGHLIGHTS oral cancer awareness and prevention.  Did you know that oral cancer is the 6th most common cancer, and 40,000 new patients are diagnosed each year!? Those are some scary statistics, and that's why we at Dental Partners of Boston are here to help.
Oral cancer typically begins with a tiny red or white spot somewhere in the mouth that oftentimes goes unnoticed. It most commonly involves the lips or the tongue, but it can also occur on the gums, cheek lining, or floor/roof of the mouth. Oral cancer can be caused by a variety of things, but smoking and tobacco use are the biggest culprits. Alcohol use also increases your risk of oral cancer.
Typical symptoms involve difficulty chewing/swallowing, tongue problems, mouth sores, weight loss, swollen lymphnodes, etc. If you have any of these symptoms, and think you may be a victim of oral cancer, please come visit us as soon as you can.
Early detection and preventative care go a long way in eliminating problems in the future. So, don't wait until you start noticing symptoms to get checked!! Our skilled Boston dentists perform free oral cancer screenings and examinations each time you come in for a routine cleaning! That's just one of the many reasons people from all over New England choose Dental Partners of Boston for their dental care.
Your comfort and well-being are our number one priority, so take care of yourself, and your mouth! Your oral and overall health will thank you!
For a complete oral health check-up and oral cancer screening, request an appointment today.