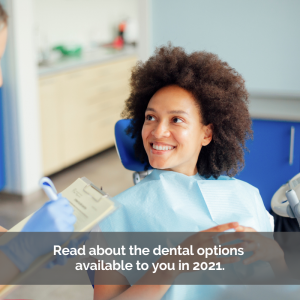 Looking after your health is now more important than ever before. Your teeth and oral care are essential to feeling happy and healthy, but if you haven't come to the dentist in a while, then it is possible that you have developed problems with the health of your teeth, gums, and mouth in general. If you find yourself looking for the best dentist to help you address your dental health needs, please contact us to ask about our services at Dental Partners of Boston.
Services Offered At Dental Partners Of Boston
We offer a range of services here at Dental Partners of Boston that include cosmetic dentistry. like teeth whitening and veneers, to dental implants, and orthodontics. Our patients receive great care and attention when they come to see us for their dental needs. Even during the pandemic, we continue to provide safe and comfortable care at our offices.
All our services are done by experienced doctors who have helped many of our patients perfect their smile, have confidence in their teeth, and maintain good oral care. We want to make sure your teeth last for your lifetime, and should you need help with damaged or missing teeth, we have a number of procedures to help restore the form and function of your smile.
Our Approach To COVID-19
COVID-19 has had a huge impact on us all and continues to do so. We're all fearful of contracting the virus or our loved ones catching it from us. With that being said, we've made a few changes to our practice to ensure that you can safely attend your dental appointments throughout this pandemic.
You can expect to be contacted 48-72 hours prior to your appointment and asked a set of health-related questions. A detailed video will be sent, which shows you what you can expect when you arrive, and demonstrates everything that we are doing to keep you and our teams healthy. We have enhanced our operatory disinfection procedures, both before and after all appointments, and added a night disinfection procedure.
Your temperature will be checked upon entering, and payment arrangements are made in advance to avoid a close contact conversation. Don't worry, we will still be sure to take the time to answer all your questions while you are here.
We've got longer appointment times in place to ensure we limit the number of people in the building. We also provide teledentistry services to reduce the exposure risk. This will be sent out prior to help avoid any confusion. Our teledentistry services will help discuss your treatment and financials ahead of time to help reduce your own exposure to the outside world.
Why Choose Us?
Just like our actions towards the pandemic, we want to ensure safety is at the forefront of everything we do. Choosing Dental Partners of Boston is a good decision for all that will come our way in 2021. We look after all our patients, making sure they feel comfortable in our care, especially in these unprecedented times. Please don't hesitate to get in touch and request an appointment today.