Prosthodontics in Boston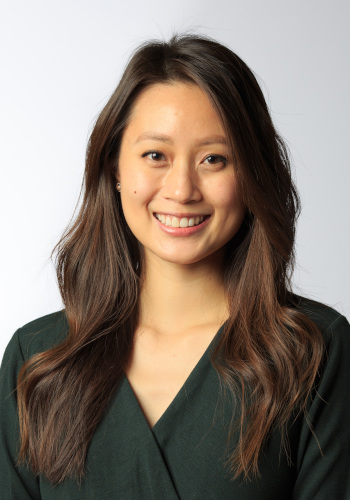 Jessica Lau
D.M.D.
Dr. Jessica Lau is an alumnus of the Boston University School of Dental Medicine. After earning her Doctor of Dental Medicine (D.M.D.) with Honors, she continued her advanced training at BU, graduating with a specialty certificate in Prosthodontics. Throughout her residency, she presented original case reports at prosthodontic conferences in Baltimore and Miami, and was published in the Journal of Prosthetic Dentistry for research on digital dentures. Dr. Lau currently holds a faculty position at her alma mater's General Dentistry Department, where she enjoys teaching future colleagues.
For Dr. Lau, successful treatment starts with the patient-dentist relationship. A strong believer in good communication, Dr. Lau also enjoys collaborating with the other in-house specialties to provide patients with the best comprehensive care possible. During her residency, she received advanced training in digital dentistry which she now uses not only to help patients visualize final treatment, but also for inter-specialty communication to achieve predictable, aesthetic results. Dr. Lau's background in piano and interior design have given her an eye–and ear–for artistic details, and she looks forward to combining that with her dental knowledge to provide dental care of the highest quality. Dr. Lau is very excited to be at Dental Partners of Boston, and looks forward to forming strong connections with all her patients.
Originally from California, Dr. Lau is slowly becoming accustomed to the Boston snow. When not at work, she enjoys looking for sunny spots to read in, and hunting for the best tapas place in town.
If your teeth aren't where you want them to be,
schedule an appointment for a complete smile makeover today!
PERFORMED SERVICES
COSMETIC DENTISTRY
GENERAL DENTISTRY
PREVENTIVE DENTISTRY
SPECIALTY DENTAL CARE