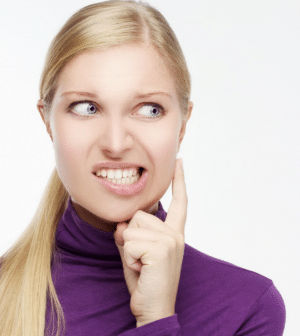 Cosmetic dentistry can be a big step in a person's life. The Boston Cosmetic Dentists at Dental Partners of Boston know that a beautiful healthy white smile can boost your confidence and improve your sense of well being! There are many great options to consider with cosmetic dentistry and we know that many patients have questions that they frequently ask. Below are some of the most common questions asked by our patients that we wish to answer and will hopefully help you in deciding which cosmetic procedure is best for you.
How Can Cosmetic Dentistry Improve My Smile?
Improving your smile is not just about the type of treatment used. It's also about educating yourself on the different cosmetic options available. Also you want to be proactive in knowing what you want your final results to be. Our cosmetic dentists at both Boston practices will listen to you and your concerns. They genuinely have your best interests in mind and want to work with you to find the best treatment option to improve your smile.  Research the different cosmetic procedures we provide and be prepared to ask questions and discuss your concerns with the doctor.
How Much Does Cosmetic Dentistry Cost?
This is a very common question when it comes to cosmetic dentistry. You want to make sure you are getting the most for your money and that the expenses are clear and understandable. Elective dental procedures, such as cosmetic dentistry, is usually paid for before or at the time of service. After talking with our cosmetic dentists at your scheduled appointment you will feel confident knowing the cost of your chosen procedure and how much of a difference it will make in your quality of life!
Will I Be Losing Most Of My Tooth/Teeth's Natural Structure?
This is a valid concern we hear often. Patients do not want their teeth to be ground down to little points and fear they will lose the strength and structure of their teeth. However with modern tools and materials this does not have to happen in every cosmetic dental procedure. Once you and your cosmetic dentist have chosen which procedure is best for you they will be able to explain what it entails and the work so your fear will subside and all that will be left will be your excitement for your beautiful new smile.
What Will The End Result Look Like?
You want to see how your treatment will look, and it helps to ask for  examples of the specific cosmetic procedure you are interested. Depending on the procedure we can pull out 3D models such as options for porcelain veneers, or show before and after images from previous patients. Sometimes seeing other patients before and after pictures of the same procedure can help ease possible concerns you may have.
How Long Will It Last?
How long will your smile investment last? This is a top question in our Boston dental practice. The answer is of course conditional. Meaning it depends on the procedure you have chosen and it depends on how well you take care of your new smile. If you grind your teeth or put too much force on them you are much more likely to chip a tooth than someone who doesn't. Taking preventative measures now however can help with your cosmetic procedure last longer. Each individual is different and it's important to follow your cosmetic dentists instructions and visit our office often to get as much life out of your new smile as possible.
Dental Partners of Boston has a wide range of cosmetic dentistry options that can improve your smile. Whether you need a chipped tooth repaired or are looking into getting some beautiful porcelain veneers we have the solution you are looking for.