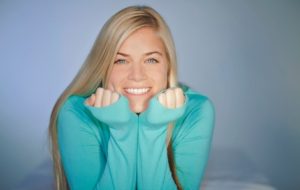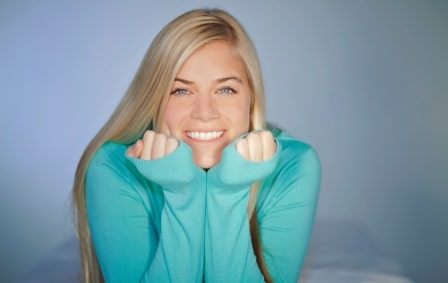 The right dental veneers are a quick way to a beautiful smile. But what are veneers and why should you get them? Veneers are the perfect treatment for people with teeth that are stained, chipped, or have gaps between teeth. When deciding to get dental veneers it's important that you have the right information which you can get from an appointment with one of our Boston Dentists.
What Exactly Are Dental Veneers?
A veneer is a thin piece of porcelain laminate used to recreate the natural look of teeth. It also provides strength and flexibility comparable to the natural tooth enamel. They are custom made to the shape of your teeth and are bonded to your tooth's original enamel during procedures that take place in our office.  Dental veneers are designed to slide right over your own teeth and are a very unobtrusive treatment option. They are also one of the most popular cosmetic options today for those with discoloration of their teeth or damaged teeth that affect the appearance of their smile. Dental ceramics are the most modern and anticipated material for dental veneers. They are the strongest material and have the best bonding properties. Our cosmetic dentist in Boston is experienced and has high standards of care so you know you are in the best hands when receiving your dental veneers.
What Are The Benefits of Having Dental Veneers?
Long Lasting Solution– Veneers can last as long as 10-15 year with the right upkeep.
Strength– Porcelain veneers are made from a strong and durable material, so you can continue to enjoy your favorite foods without worry.
Customized– The veneers will be handcrafted to fit your individual teeth.
Natural-Looking Results– They are specifically made to match your natural tooth color.
Simple Procedure– Placement can be complete in just a few visits.
Stain-Resistant– Porcelain veneers are resistant to staining so you can maintain your brilliant pearly whites while still enjoying coffee, tea, and other products.
Cosmetic Benefits– They improve teeth that are cracked, chipped, broken, discolored, widely spaced or misaligned. Veneers are entirely used for cosmetic purposes and placed on the front and visible teeth.
No Recovery– Once procedure is complete you can leave immediately and carry on with everyday activities.
Can Be Combined With Other Treatments– Tooth whitening treatment can be added as a finishing touch for your new beautiful smile.
Increased Confidence– That improved smile can help you feel more confident about yourself, inside and out.
You cannot put a price on how veneers can improve that smile and quality of life. With a friendly staff and very little recovery time you can be on your way to that amazing smile that you've dreamed of. Looking to improve that smile with dental veneers in the Boston area? Call our office today to schedule an appointment.